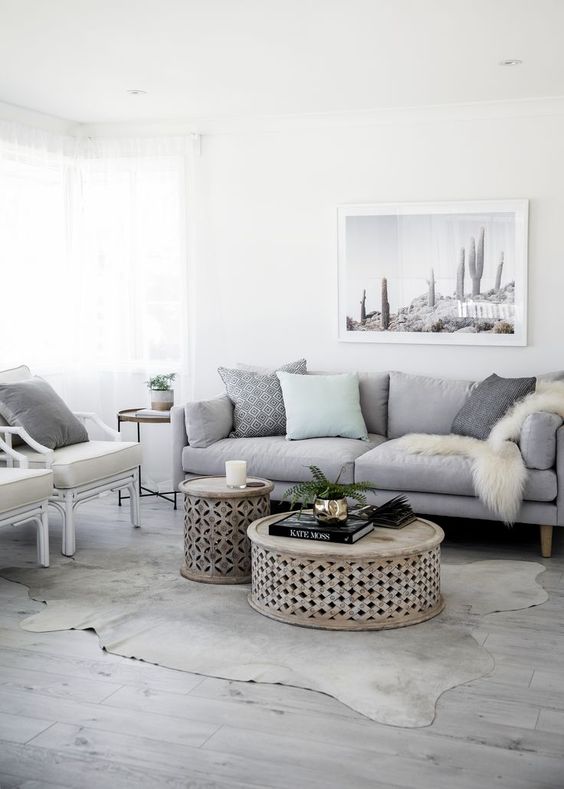 The holiday season is just upon us and since it is known as the busiest times of the year, why not take a little time this fall to instill some calmness into your home. Here are a few tips and tricks!
Add Plants
The "chi" or life-force of plants help to re-energize a space, in additional to giving you lots of clean fresh air. The recommendation is typically to put plants where you want to spend more time, or become more productive, so you can best soak up all that energy they're giving off.
Adjust Clutter
Although tossing everything out can create a fresh start, in reality, some spaces really only need a little shuffle of items; a new space to call home. Take a look around, see if you can freshen up a space but placing items in a new spot. And if, you're motivated, add in Feng Shui to prepare for the new year.
Opt for Soft or Natural Light (and more of it!)
Natural light has many benefits, but the best is how it makes you feel. Natural light is known for its calming capabilities, and to help cease seasonal depression. Not to mention that you'll start to have amazing interior pictures for your Instagram collage!
Tuck away the TV
Technology. We love it, and we wouldn't want a life without… entirely. But the truth is, our bodies need quiet and rest in order to be restored. Move the TV into a less centralized location. Downsize the number of TV's you have or get rid of the TV altogether. This will help you re-center and re-focus on things that are actually really important to you.
Fresh Air
With summer heat behind us for 2016, open up your windows and doors for some crisp, fresh, fall air. This will reduce germs, smells and breathe fresh life into your space. Not to mention, fresh air has calming principles in itself.
Own Your Space
One of the best things about your home, is that it's yours. Show off your personality; add artwork that speaks of you, pick playful and interesting furniture that states something about you. Make your space functional and comfortable for you. Coming home to your space every day, and waking up in it should really be something you enjoy doing.